27:
This was a hectic month. Been swarmed with work and more work. Not in anyway a complaint though. I'd still like to have an equal balance of work and fun rather than doing nothing at all.
This trip was planned right after the August 22nd trip. We figured that after the first track day at the Ridge we'd be able to run faster times this time around.
So here we are, after a good 4 hour drive from Vancouver, BC to Shelton, WA.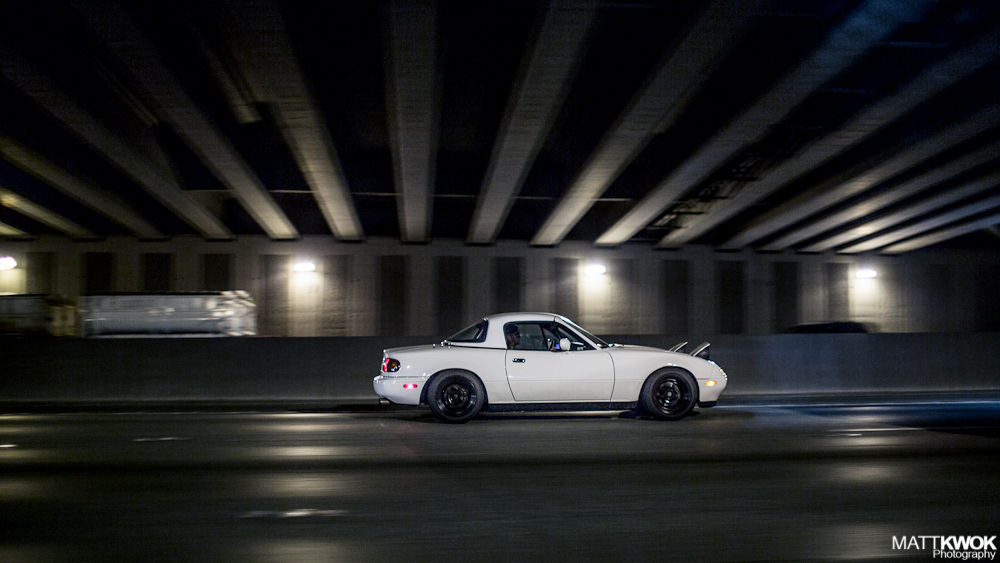 The usual plan is to drive down after work at 6pm and sleep over in Shelton.
Track days usually start early in the morning, Tech inspections are usually around 7-7:30am. If you want a tour of the track, you'll need to arrive earlier than that.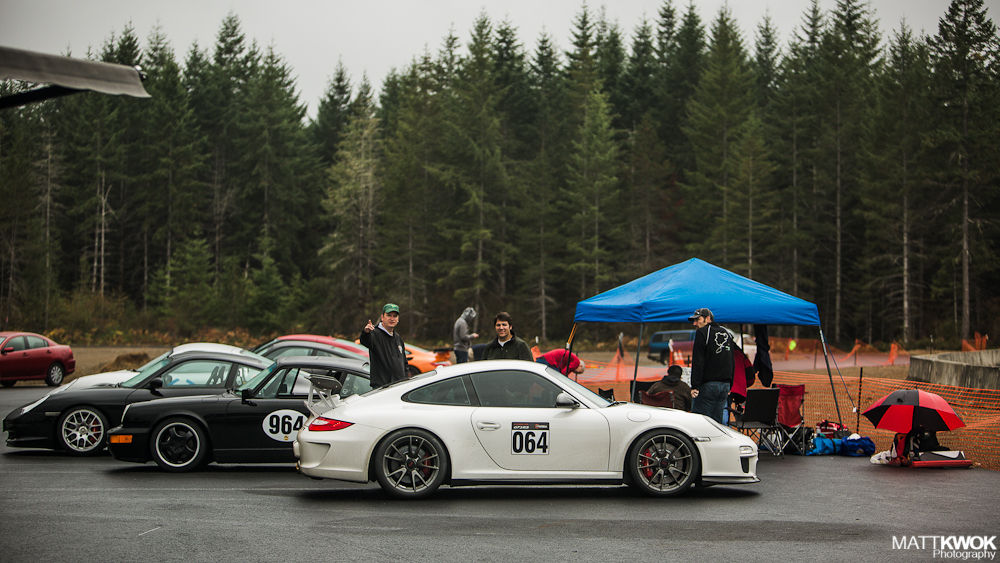 In the morning we are usually greeted by a dozens of Porsches, ranging from classics and 930s to the newest 997-2 gt3 rs.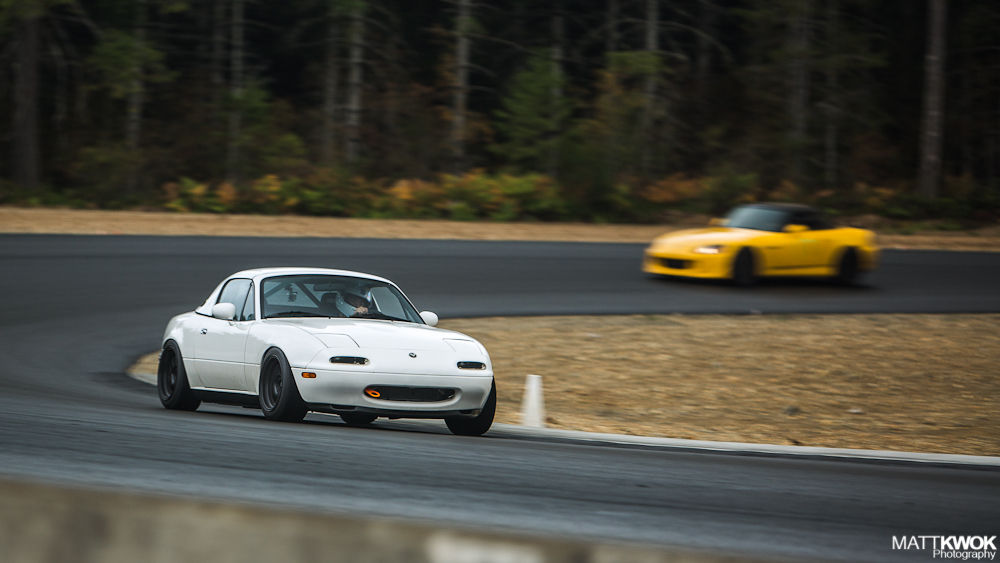 I drive a '95 mazda miata (thanks for the pic Alex btw) and behind me is Thomas in his '04 s2000.
The morning started cold and wet, rain for the first few sessions too. My wipers got stuck in the morning and had to pit because I couldn't see a thing. We eventually got it figured out (something rather stupid lol) and off we go on the track again.
We don't have any data acquisition yet so I usually do the calculation from the video I shot from the runs. I ran a 2:09 in August and the best time I ran this time is 2:07 via Racechrono that Alex lent me.
I wanted to make time to break into the 2:06 next year, but the car is such a chore to drive without a LSD (Miata is a chore to drive wat?). There may be some minor upgrades but I have no big plans yet. I'm trying to improve on driving and cutting down lap times than wasting money and not seeing any improvements in my driving skills.
At the end of the day, the rally guys came to do their staged run for the Olympus Rally. We saw Ken Block's car but by the time we got back for photos it was already stored. Had one photo on Instagram (#mattkwokphotography) only. :(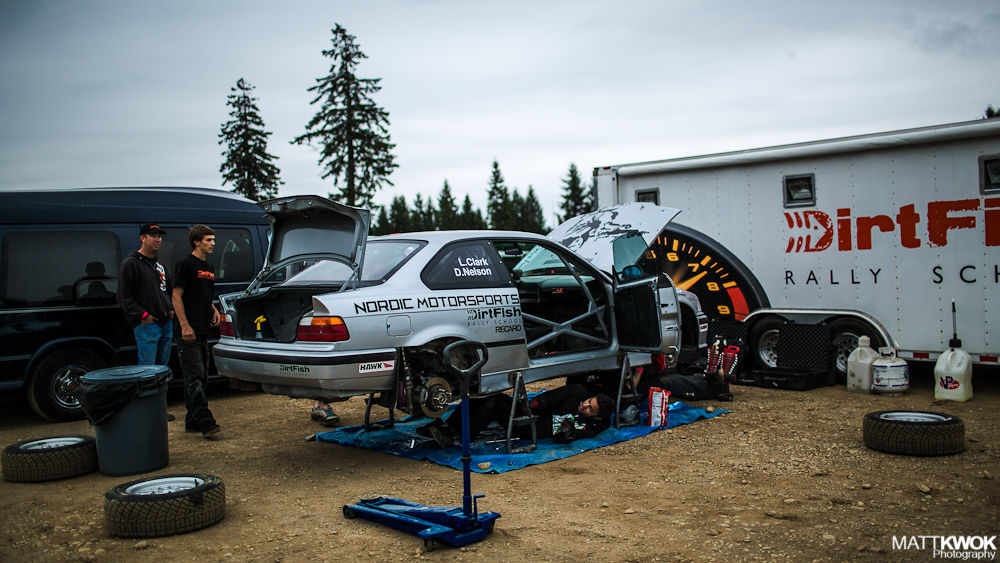 Thought I would never see something like this. Pretty cool!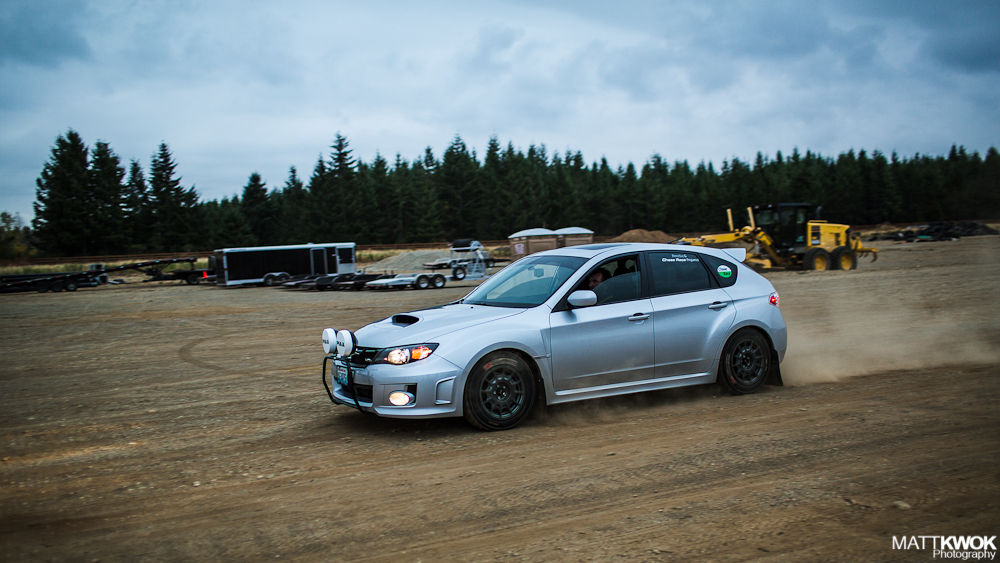 Correct me if I'm wrong but I believe these are co-driver's cars for course runs. They write down the paths to instruct the driver where to go.
After that we got pretty tired, ate dinner and went for the drive home.
Comments