28:
A little big of an update from me. I've been busy shooting as usual but recently I also joined one of my local photography contest.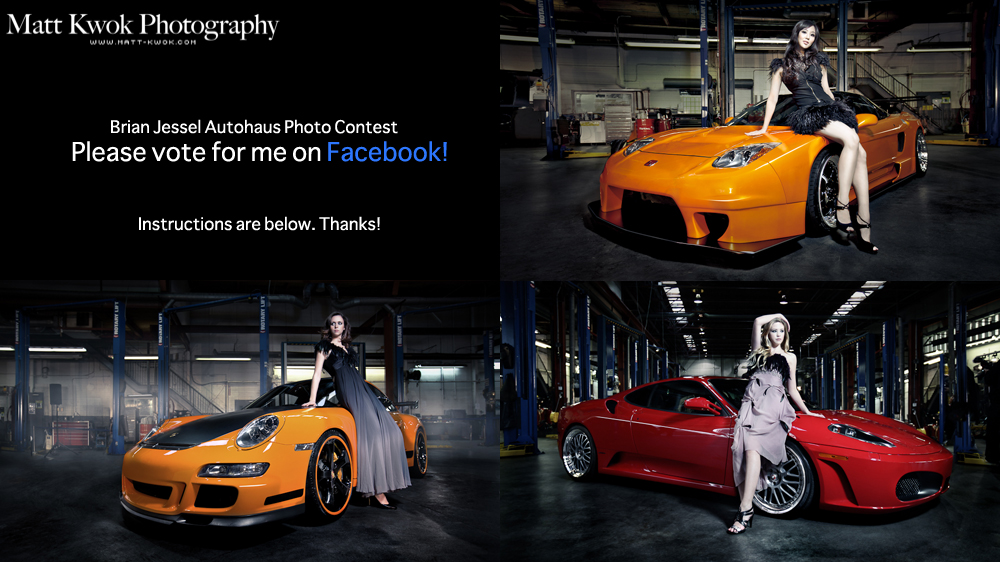 These are my 3 submission shots. I was pretty confident that these are winning shots but unfortunately the voting method is by facebook "Likes". My unpopularity on facebook is a big disadvantage. My only support is from you guys.
Here's how you can vote for me:
1. "Like" the following link here
2. "Like" any of these photos you like by clicking on the photos below and press "Like" on Facebook
3. Comment on "next jessel girl" for your favorite model and "hot ride" for the hottest ride!
4. Share to others with the buttons below!
By all means if you think you should vote for the others too if you think they're great!
I'll be uploaded the originals if I win the contest!